About the artist…
Hello there! my name is A. Gabriela Z. Rodríguez. I am a fulltime artist living in Jalisco, México. I live with my two kids & husband. Also with my furry family members, nine cats, two dogs, a bunny & my three turtles. Yes! I have a zoo at home & I love it! Most of them are rescued from the streets. They are my inspiration, specially cats, they are soooo adorable. I often sculpt cats inspired on my own cats. Like my cat «Patches» a calico cat.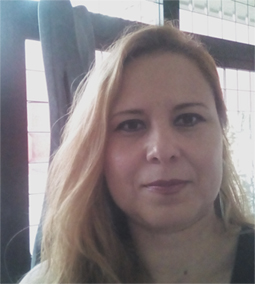 I started in the arts since I was 5 years old. Drawing, painting portraits & sculpting were my start since my childhood. I studied painting art career in the Arts School but I finally discovered later that sculpture is my favorite so currently I am full time dedicated to sculpture .
12 years ago, searching in google, I discovered polymer clay and I was amazed of the wonderful art works many artists were making with this clay. So I bought several clay packages & I made a really big effort to get all the necessary supplies to start with this new medium because most of them you must bring them from United States. Living in Mexico wasn´t an easy task. Since then, polymer clay is my passion & I just can´t stop!.
I started sculpting dolls in bigger sizes around 12″ but later I discovered the miniature world. Dollhouses, roomboxes & dioramas. Little amazing mini worlds!
At the begining was hard to sculpt is such a small size. This smaller scale 1:12 is harder but you can get really good miniature artworks in such a small size! luckily I still have good healthy eyes & I can see such small details without glasses. 1:12 is my favorite now.
I love to make realistic animals, human characters, and fantasy creatures.
I make my dolls from a very strong polymer clay over a wire armature. Also I use diferent materials like mohair, alpaca or merino wool, viscose hair, paper, fabrics…anything I think it fits my doll.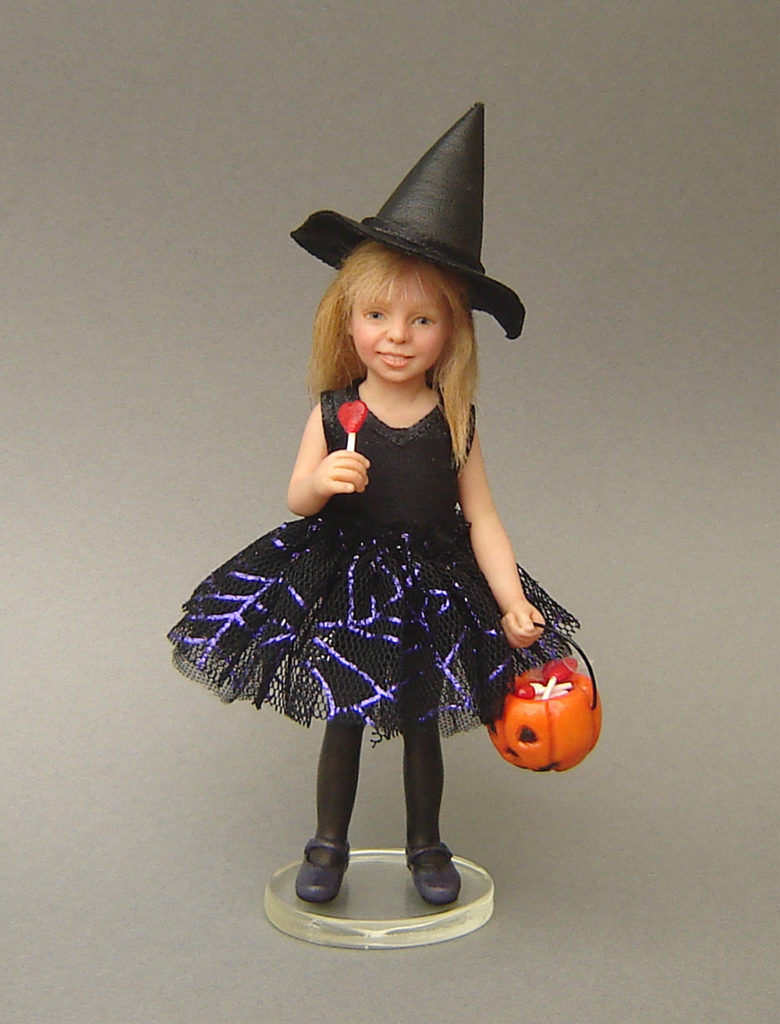 My miniature animals, also are made from polymer clay with a wire armature. Once they are baked, I paint them & furry with a natural coat of natural wools like alpaca or merino. All of them are collector items not intended for children.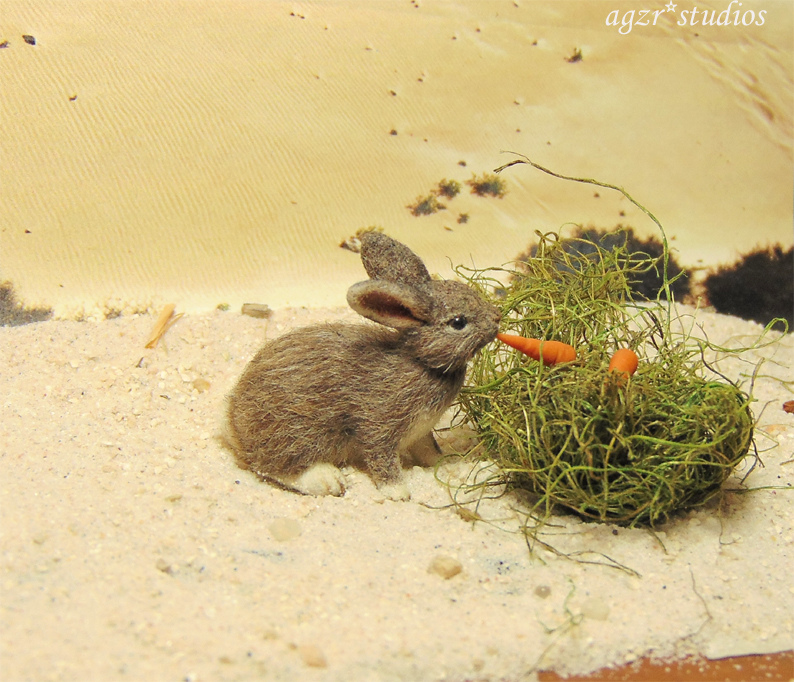 All my work is in private collections around the world, USA, Germany, Spain, Italy, Japan, China, Russian Federation, Netherlands, United Kingdom, Sweden, Switzerland, Belgium, Austria…..& many many more. One of my dolls (my Britney doll) is owned by the real Britney Spears, she has her in her private collection. All my work is One of a Kind (Ooak), it means they are unique creations, never repeated or reproduced. They are handsculpted & molds will never be used.
If you are interested in adopting one of my animals or dolls, you may want to visit my SHOP in this website, Also I sell my work on EBAY.
Also if you have any question, feel free to contact me. You will find my info in my CONTACT page.
Also, many people have been asking me for tutorials about my techniques I use to make my dolls & mini animals so I am working in several tuts that will be available in my shop soon.
Also you can follow me on my social media, just click on the small icons: